Learn Functional Strength And Agility With Our Premier MMA Classes
At Claycomb Academy of Martial Arts, we offer MMA training for amateurs and professionals alike. Our Shotokan Karate based system combines standup fighting, take downs, grappling and more into a fluid skill set that will give you the ability to learn what works in of the competitive MMA circuit AND in real-life situations. Fundamentals of Mixed Martial Arts with a focus on fitness and technical proficiency help people develop their skills properly and for the purpose of combat efficiency.
Our MMA classes are designed for everyone from complete beginners to expert martial artists to learn what works when there are no rules or referees and your safety is on the line. Our classes are a great way to get a workout while learning practical self-defense and combat skills. Join us today for Fontana's best MMA training.
Just fill out the short form on your screen to learn more!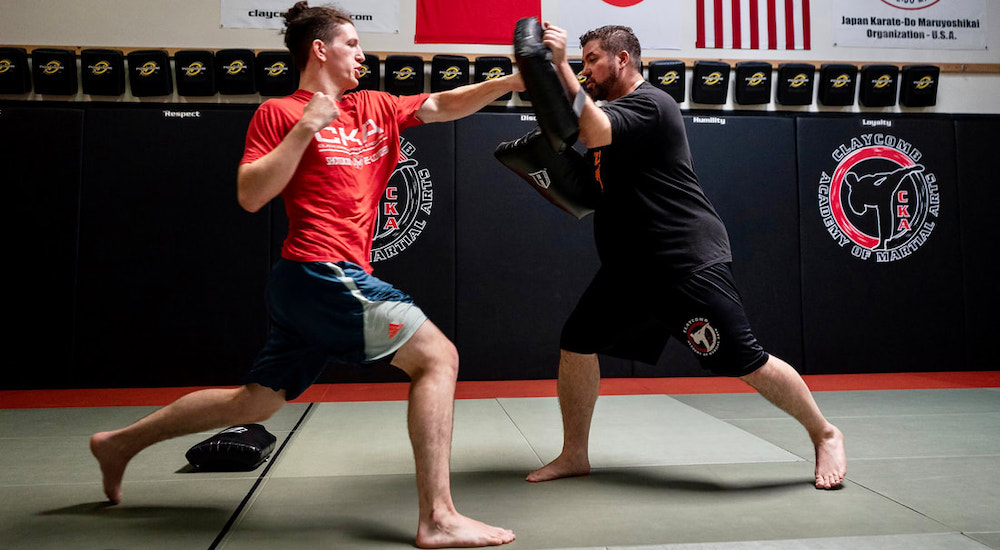 Claycomb Academy of Martial Arts Provides Comprehensive MMA Training
We've helped students from Fontana, Rancho Cucamonga, Rialto, and beyond round out and adapt their skills for situations in the ring or cage at all levels. From up-and-coming MMA fighters to total amateurs, our program has been proven to create champions. Claycomb Academy of Martial Arts's record speaks for itself. Our no-nonsense, dedicated approach is the foundation that has lifted up champions.
Join us for MMA training and get started on:
Proven professional coaching from amateur to championship levels
Comprehensive strength & conditioning programs
World-class training in Traditional Shotokan Karate
Joining a team with a track record of consistent success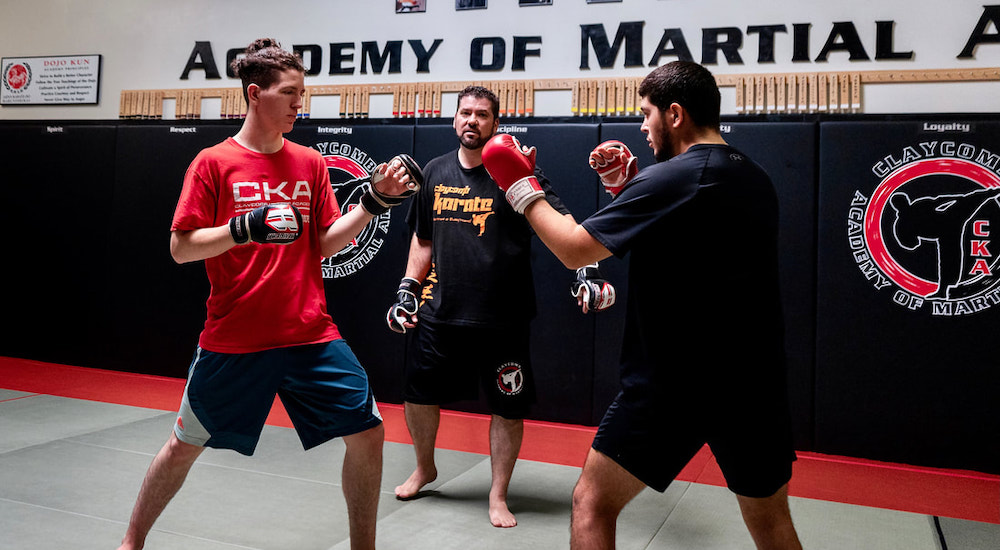 Why Karate for MMA?
Traditional Karate was forged and organized into a system of effective self defense and unarmed combat. Shortly after its formation, it become an organized combat sport and a first of its kind. When Karate is adapted to MMA, it is an amazing style of fighting consisting of strategy and pin-point striking accuracy. The idea of 'Strike but never be struck' is the philosophy of Shotokan Karate.
Karate teaches a variety of techniques ranging from striking with punches and kicks, to leg sweeps, take downs, basic grappling and joint locks. All of these techniques were at one point adapted from other arts but are now considered Karate Techniques. Traditional karate can be considered the first Mixed Martial Art. Shotokan specifically is the first style of karate to be adapted as a fighting style.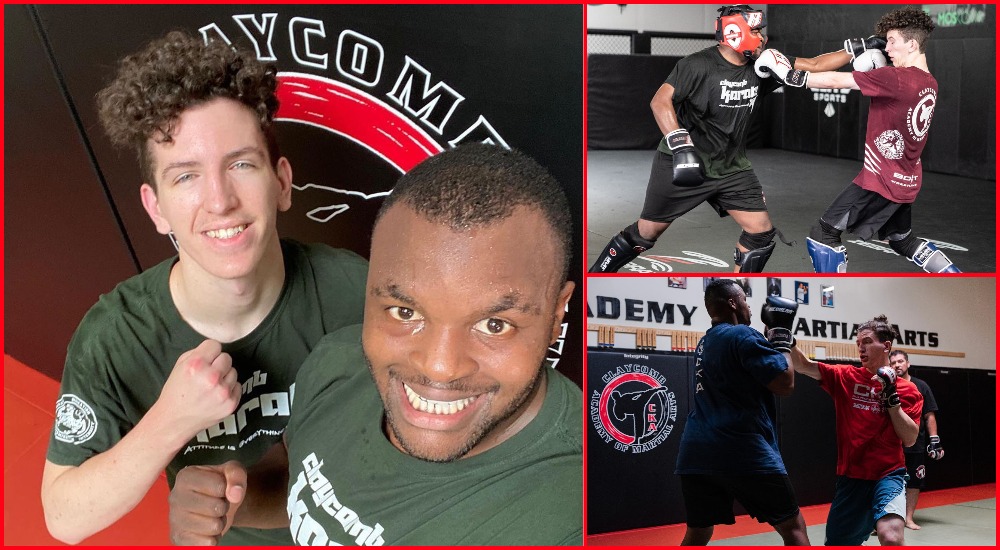 Join Us At Claycomb Academy of Martial Arts For Professional MMA Training!
No matter where you're beginning your journey, our goal is to help you achieve the most you possibly can. Our coaches will have your back from day one of your MMA training, cheer you on as you step into the ring, and back you up with feedback and guidance to help you achieve. We have a proven record as one of Fontana's premier MMA facilities, and you could be our next champion.
Just fill out the short form below to get started!