Adult Only Classes
Adults love training with us because we offer a schedule dedicated to them! our ADULT ONLY CLASSES are catered to the SERIOUS practitioner looking to learn and master their skills. We understand that adults want to be challenged physically and mentally while in a more mature setting. Unlike children who merely want to have fun, Adults want the REAL DEAL!
We offer adults a more intimate and detailed perspective of Karate as an art-form rich in traditional methods and history coupled with proven techniques for real-life self-defense and combat and MMA. It is the BEST OF BOTH WORLDS!
Quality Before Quantity:
Our goal is to ensure each student experiences a motivating and high energy class coupled with personal attention. We pride ourselves in helping our students get stronger both mentally and physically as they improve their skills. As such we are the only school with a 25 STUDENT CLASS LIMIT. ​We focus on what is MOST IMPORTANT, YOU!
Family Environment:
​As a family, we take pride in providing an atmosphere we ourselves are accustomed to. Our hope is that other families will whole-heartedly enjoy and appreciate our dojo culture and environment. We take pride in ALL of our students. In our dojo, you ARE family too! Our Motto is simple "What is best for our students, is also best for us and our dojo!
Age Specific Kids Classes:
Anyone can join our age appropriate classes. We teach to the age, not to the skill level or ability this allows a beginner enjoy their classes anytime and it also helps current students develop LEADERSHIP skills with newer students or BUDDIES that join class.
Family (Parent & Me) Classes:
Adult/Parent students may participate in the their children's classes. Additionally, older siblings may also join their younger sibling's classes too. This is great for making up classes and building stronger bonds while taking a LEADERSHIP role as well.
We Inspire Young Minds:
Most children enjoy learning from younger energetic instructors closer to their own age and they aspire to be like just like them. It's easier for younger students to imagine themselves developing in to BLACK BELT LEADERS and role models just like their teachers.
Social Distance Friendly & Zero Contact Training:
Our style of Karate promotes a SAFE and healthy means to training with ZERO contact in most of our classes. FORM and TECHNIQUE are a vital focus in our classes. As such, we teach many SOLO exercises such at KATA and basic fundamental techniques that do not require ANY contact whatsoever. This allows our students to train safely in groups as well as offering amazing home practice opportunities, all the while sharpening their skills.n
Life Skills & Mat Chats:
Our dojo offers exceptional inspiring chats to our students during each class. We discuss many life lessons and principles that help guide younger minds in a positive direction.
---

Sanitized and Clean Academy
CLEANLINESS is OUR GAME! We sanitize and clean our academy daily! We take extra precaution and care by having professional cleaning crews maintain the sanitary state of surfaces with HOSPITAL GRADE sanitization methods.
Safe, Fully Padded & Equipped Facility
Our Dojo boasts many features like no other! WE provide WALL-to-WALL padding coupled with OLYMPIC JUDO mats to ENSURE the safety to all our students. We also provide TOP notch training equipment such as 6-foot heavy bags, THAI pads, Focus mitts, Hand Targets and KICKING shields. TO BE THE BEST, YOU MUST USE THE BEST EQUIPMENT TOO!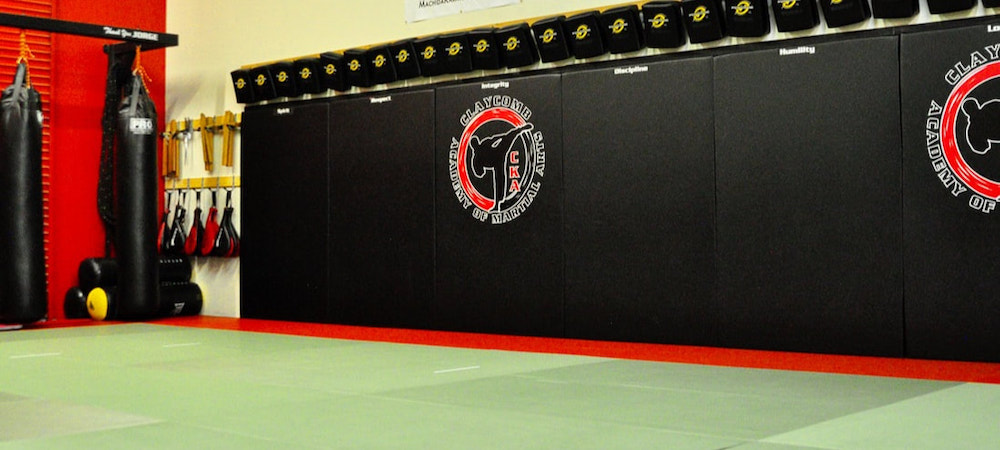 Authentic Lineage and Legitimate Ranking:
Our BLACK BELT instructors are CERTIFIED DIRECTLY from JAPAN! A perk of having a credible lineage is the ability to trace the source of knowledge and experience that we hand down to our students. IF a dojo can't proudly display their lineage, FIND one that can!
Self Defense Today's World:
We focus is on real life technique and skills for combat & self-defense. We understand how important it is that everyone learns better self defense skills. Therefore, we train our students for techniques that work in real life, rather than focus on competitions to collect trophies. "Karate is for life, not point!" ~ Mr. Miyagi ~

Teaching Experience & Martial Arts Knowledge:
As an instruction team, we combine for over 100 years of experience! Additionally, we continue to learn and train as students ourselves. Our knowledge continues to expand as this also ensures our students continue receiving the best teaching methodologies and knowledge with above and beyond level classes.